Jacqueline (Jacqui) Z. Bergman
Vice Provost for Faculty Affairs
Dr. Jacqueline (Jacqui) Z. Bergman began serving as Vice Provost for Faculty Affairs, in the Office of Academic Affairs on July 1, 2019. Dr. Bergman served as chair of Appalachian's Department of Management from 2013-2018, and interim Vice Provost for Faculty Affairs from 2018-19. She came to the university as a visiting assistant professor in 2005. Jacqui has had a breadth of leadership and industrial-organizational experiences during her years at Appalachian. Her insights into faculty, curriculum, human resource management, and employment law and student issues will serve her well as vice provost for faculty affairs. Her trusted experience and management skills will make her a valuable addition to the Office of Academic Affairs.
As vice provost, Dr. Bergman will lead policy development, implementation and assessment, particularly in relation to faculty matters; provide oversight and support for revision and interpretation of the Faculty Handbook; work with the provost, faculty, departmental chairs and deans; provide clear understanding of promotion, tenure, and reappointment and other faculty personnel policies; and serve as Academic Affairs liaison on all personnel matters and work closely with the Office of Equity, Diversity, and Compliance and the Office of the General Counsel.
In addition, she will work closely with Faculty Senate and represent the Provost on the Faculty Governance Committee; oversee faculty development programs which enhance teaching, research, creative and service activities as well as helping faculty to sustain rewarding personal lives while advancing their careers; supervise the director of the Office of Faculty and Academic Development; supervise the director of Learning Technology Services; serve as liaison to UNC General Administration regarding Academic Affairs issues; and represent the provost and Office of Academic Affairs on various university committees.
Prior to coming to Appalachian, Jacqui received her Ph.D. in Industrial-Organizational Psychology from the University of Tennessee, Knoxville. She also holds an M.S. in Industrial-Organizational Psychology from the University of Tennessee at Chattanooga, and a B.A. in liberal arts from Dickinson College in Carlisle, Pennsylvania.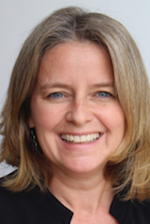 April Flanders
Professor of Art, College of Fine and Applied Arts
April Flanders is an associate professor of studio art at Appalachian State University and a studio artist living and making in the mountains of Western North Carolina. A keen naturalist, her work has been featured in solo and group shows at museums and galleries nationally and internationally, including the Center for the Book Arts, in New York, the Global Print International, in Douro, Portugal and the Anna Leonowens Gallery, in Nova Scotia, Canada. Recent honors include an online exhibition as a finalist in the 87th Annual Competition at the Print Center in Philadelphia, PA and a residency at the Virginia Center for Creative Arts in Amherst, VA. Recent solo exhibitions include Unchecked at Artspace in Richmond, VA and Advance at the Pioneer Bluffs Gallery in Matfield Green, KS. Her work is in several public collections, including the Scottsdale Museum of Contemporary Art, the Tucson Museum of Art and the Turchin Center for the Visual Arts. April earned a Master of Fine Arts from Arizona State University and she has taught printmaking for fourteen years at various universities nationally and internationally.
Tim Huelsman
Program Director, Industrial-Organizational Psychology and Human Resource Management
Dr. Tim Huelsman is Professor of Psychology and Director of the Industrial-Organizational Psychology and Human Resource Management Master's program at Appalachian State University. Since arriving at Appalachian in 1997, he has taught graduate and undergraduate courses in his major area of specialization, organizational psychology, as well as in his other interest areas: program evaluation, research methods, statistics, and personality. His professional interests are broad and include personality and mood in the organization, organizational assessment, organizational culture and climate. His consulting work generally focuses on organizational assessment, organizational development, program evaluation, and strategic planning.
Denise Levy
Associate Dean, Beaver College of Health Sciences
Denise L. Levy, Ph.D., LCSW, REACE currently serves as the Associate Dean for Academic Support in the Beaver College of Health Sciences. Dr. Levy began working at Appalachian State University in 2008, and has taught courses in both the MSW and BSW Programs, including Advanced Social Work Practice with Families, Cultural Competence in the Helping Professions, and field seminars. She previously served as the BSW Program Director and MSW Program Director. Utilizing qualitative methods, Dr. Levy's research focuses on how GLBTQ individuals with a Christian upbringing resolve conflict between sexual/gender identity and religious beliefs. She is an ally and advocate and believes in the power of bridge building and intergroup dialogue to foster understanding and acceptance. Dr. Levy's social work practice included the areas of mental health, family preservation, individual and family therapy, crisis management, and developmental disabilities.
D. Jason Miller
Associate Dean, College of Fine and Applied Arts
D. Jason Miller is an associate professor in the Department of Sustainable Technology and the Built Environment (STBE) at Appalachian State University (NC) and began serving as Associate Dean of the College of Fine and Applied Arts in July 2020. In this role, he supports all aspects of faculty and student affairs in the college. Prior to this appointment, he served five years as Building Science program director.
Jason joined the Appalachian faculty as a lecturer in 2009. Since 2014, he has been deeply involved in the creation and direction of the progressive Integrative Design Experience Laboratory (IDEXlab), an applied curriculum program where interdisciplinary student teams plan, design, and build real-world projects for real-world clients. His research interests include design pedagogy, sustainable design-build practices, and the role of architecture as an agent of social activism.
Holding a dual B.A. in Art History and History from Washington and Lee University (VA), and a M. Arch. from the North Carolina State University College of Design, Jason is a registered and practicing architect. He brings wide-ranging and award-winning project experience in architecture, construction, and lighting design from firms in Raleigh (NC), New York City, and Mexico DF to his professional and academic work in western North Carolina.
Terry McClannon
Associate Dean for Student Affairs and Program Services, Reich College of Education
Dr. Terry McClannon '92 '97 '02 '06, professor in Appalachian State University's Department of Leadership and Educational Studies (LES), was named Associate Dean for Student Affairs and Program Services in the university's Reich College of Education (RCOE) July 2019. His primary responsibilities in this role include overseeing all aspects of undergraduate and graduate student affairs in the college; coordinating with the James Center for Student Success and Advising on all activities related to recruitment and retention efforts, as well as all student support and success efforts; managing all aspects of the selection process for college scholarship recipients; providing administrative oversight in review of curriculum proposals, curriculum changes and new program development; developing and implementing a college strategic plan; serving as the university educator licensure officer; and monitoring and providing administrative oversight/management for office and classroom space and overall building maintenance. Dr. McClannon, served as chair of the Department of Leadership and Educational Studies almost six years. He has been a member of the Appalachian Community since 1992. His current research includes the exploration of community and presence in online learning environments, teacher morale and educational leadership.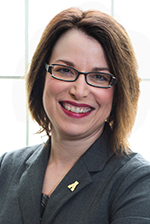 Heather Norris
Dean, Walker College of Business
Dr. Heather Hulburt Norris joined the Walker College of Business faculty in the fall of 2003 in the Department of Finance, Banking and Insurance. She was named assistant dean for undergraduate programs in 2005, associate dean for undergraduate programs and administration in 2008, senior associate dean in 2012, acting dean in 2014, and interim dean in 2015. In July 2016, following a national search, Norris was named permanent dean of the Walker College of Business. Prior to her time at Appalachian, Norris served on the faculty at Bowling Green State University, the Pennsylvania State University and West Virginia University. Norris was drawn to the Walker College of Business because of its clear mission and achievement of offering transformational educational experiences to students.
Alan Rasmussen
Interim Dean of Students
Alan is currently the Interim Dean of Students with oversight of the following areas: Student Conduct, Case Management, Off-Campus Student Services, Student Legal Clinic, Student Veteran Services and Parent & Family Services. Alan has been with the Office of the Dean of Students as a Case Manager for 7 years navigating crises on a regular basis, leading the University's Care Team, and consulting/guiding faculty and staff in supporting and responding to students all while keeping their best interest of the student at the forefront of his decisions. Alan received Bachelor degrees in Psychology and Anthropology from Appalachian State University and his Master of Arts in Clinical Mental Health from Antioch University New England.
Lisa Runner
Associate Professor of Music Education, Hayes School of Music
Dr. Lisa Runner joined the Hayes School of Music faculty full-time in 2006, having previously been a part-time instructor since 2000. A Virginia native, she holds degrees from Milligan College (B.A., Music, Education), East Tennessee State University (M.A., Media Services/Instructional Technology), and Appalachian State University (Ed.D., Educational Leadership) and completed all levels of Orff-Schulwerk Certification at Western Carolina University with Konnie Saliba. Her teaching responsibilities include music methods courses for both music education and elementary education majors and a general education course, "Cultivating Creative Expression through Music." She is also the faculty sponsor for the Appalachian chapter of the National Association for Music Education. Previous teaching experiences include work at Milligan College and East Tennessee State University and seven years as an elementary school general music teacher in two public school systems in northeast Tennessee.
Tracie McLemore Salinas
Director of Secondary Teacher Education & Engagement, College of Arts & Sciences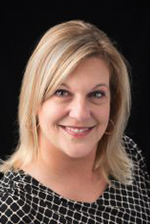 Dr. Salinas is a Professor in the Department of Mathematical Sciences and the Director of the Mathematics and Science Education Center in the Reich College of Education. She is interested in leadership development, partnerships and collaborations, and issues of equitable access, particularly in the areas of science, technology, education, and mathematics, or STEM. Dr. Salinas is currently serving to co-lead Appalachian's participation in the Aspire Alliance IChange Network, an initiative in the National Science Foundation's INCLUDES portfolio and building collaborations to grow the STEM ecosystem of western North Carolina. Dr. Salians completed her Ph.D. in Education at The University of Tennessee - Knoxville.